Sep 3, 2013
A lot of people in, and around, Flushing Meadows in New York yesterday would have been gasping and shaking their heads in disbelief at the fourth round defeat of five-time US Open champion Roger Federer to the 31 year old Spaniard Tommy Robredo, most tennis fans were eagerly waiting the anticipated 32nd showdown between Federer and his great rival Rafael Nadal in the quarter-finals, however nobody let Robredo in on the script, the Spaniard has previously been ranked as high as world No.5 and yesterday it looked as though he was the higher ranked player instead of Federer, Robredo's shock straight sets defeat of the Swiss maestro denied all tennis fans the expected Fedal 32.
It wasn't just the loss that people were surprised about, it was the manner in which Roger went down to Robredo, Federer had beaten the Spaniard in all ten of their previous encounters and Tommy had only managed to win 3 sets out of the 27 they had previously played, Robredo made up for ten years worth by winning three sets in one day against the player many people still believe to be the best to have ever held a racquet, if Federer fans were worried about Roger's decline in 2013 before the US Open started, then they will certainly be very concerned now, the cries of retirement will start coming through once again on many tennis forums but the biggest disappointment for many will be no match-up between two of the best players of all time.
The Grand Slam events have certainly produced their fair share of upsets in 2013 and the US Open in New York has certainly not missed out on being a provider of some, men's 6th seed Juan Martin Del Potro was ousted in round two by Aussie veteran Lleyton Hewitt while the highly seeded women's quartet of Sara Errani, Petra Kvitova, Caroline Wozniacki and Agnieszka Radwanska will not be among the last eight in the women's draw either, those aforementioned high profile players not going deeper in the tournament has been a surprise but Federer's shock round of 16 defeat at the hands of Robredo probably supercedes them all.
It remains to be seen whether we will get an upset bigger than Federer going out before the quarters, personally I can't see it, but for now most tennis fans are probably just a little sad that they will not get to see Federer v Nadal for the 32nd time, I'm sure Tommy Robredo would disagree though.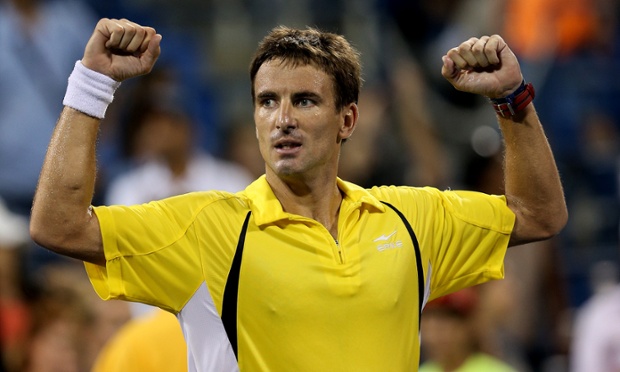 Written by:
(4) Comments
Add Your Comments
You must Sign In to post a comment.
« Back